Monday, July 30, 2007
Guavaween DVD Contest Entries
Im super excited to announce that Ive received 2 entries for this contest. Ive also created a page for you all to view the entries and start looking at your favorites. The entries look amazing so major props to the following.
DVD Contest Page
Newest Entries
Submitted By: Kristy G. & Shannon
WillaMania


8:54 PM
1 <-- Leave Comment
Sunday, July 29, 2007
MTV Cribs Season Preview
Click Image To View Full Size.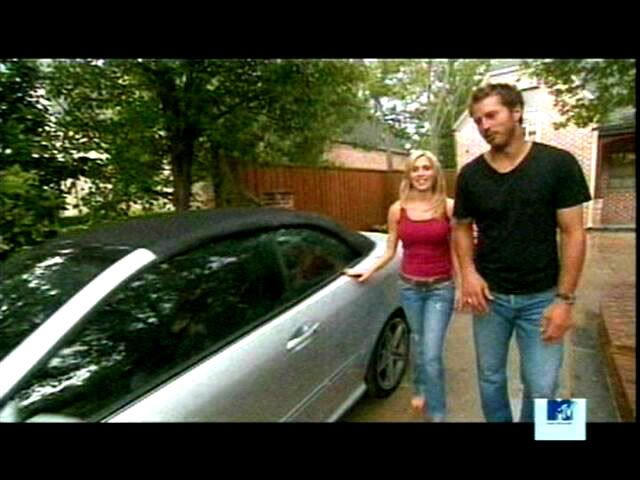 Finally here is the preview for the newest season of "Cribs". Although Willa is only shown for a split second we at least got to see her. Hand in hand with Mike, it shows them outside next to their Mercedes CLK convertible. Very nice car. So I hope y'all enjoy it, and be sure to tune in here to see Willa & Mikes episode.
This Video Will Not Be Available For Download.


WillaMania


1:19 PM
0 <-- Leave Comment
Saturday, July 28, 2007
Willa Ford CD Pack Vol. 02
Here is CD Pack Vol. 02! For those of you who are new and have been looking for these tracks... here they go. I'm going to start to upload videos soon. Also don't forget to participate in the contest if you really want the DVD! Enjoy!
Click the links below to download the song


01. All The Right Moves (Unreleased)
02. Did Ya Understand That (J Mar-tin Boogie Soul Remix)
03. Did Ya Understand That (Video Remix)
04. Innocent Girl (Live Unreleased)
05. Santa Baby Gimme Gimme
WillaMania


10:54 PM
0 <-- Leave Comment
Wednesday, July 25, 2007
DWTS Fame Performance Remastered
I absolutely love this song and when I saw Willa perform it and sing it, I loved it even more! I remastered the original audio with an instrumental of the original song. You can get a better feel of the song with all the instruments and Willa's vocals. Enjoy!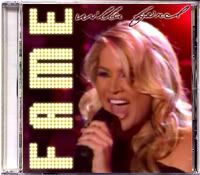 Click the links below to download the song


01.
Willa Ford - Fame (Remastered)
WillaMania


11:40 PM
0 <-- Leave Comment
Official Contest For Guavaween DVD
So after some thinking and some entries I remembered back when Willa said in a interview that she was supposed to be on the cover of playboy but due to some issues she wasn't.
So for the contest you will have to re-create the playboy cover and instead of Jessica Alba put Willa on there. Make it look as real as possible without changes all the titles and words on the cover.
Only Use Pictures From Playboy.
Everyone will have until August 4th to submit your entries and then we will begin the voting process. Good Luck Everyone!
Also check out
DAFONT.COM
for hot free fonts. The one closest to the Playboy font is "Freshman". GOOD LUCK!
Send All Entries To: Sho0wst0pp3r@gmail.com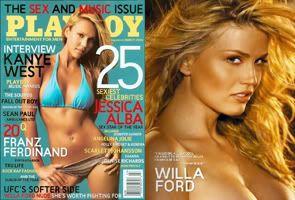 Search:

Jessica Alba Playboy


on Google, there you will find a high quality version of the cover.
WillaMania


8:26 PM
0 <-- Leave Comment
Willa Ford CD Pack Vol. 01
Ill try to provide y'all with various Willa tracks such as Remix, Unreleased, Remastered Live, etc... and I will be putting them in a series of CD packs for you all to download at your own pace. I'm also working with a couple of dj's on some exclusive remixes that will be available soon.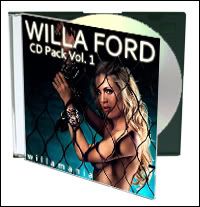 Click the links below to download the song


01. SexySexObsessive
02. I Wanna Be Bad (No Rap)
03. I Wanna Be Bad (Album Version)
04. F.U. (Unreleased)
05. I Got A Feelin' (Unreleased)
06. Nastified (Unreleased)
WillaMania


3:16 PM
1 <-- Leave Comment
WillaMania DVD Contest Ideas?
So Ive been very busy trying to get this DVD ready for y'all and I decided that I should make it available through a contest first. I'm going to be taking contest Ideas through the rest of the week, and on Saturday I will announce the official contest rules. I'm only making 2 DVD's. 1 for me of course and 1 for the contest winner. The DVD will contain: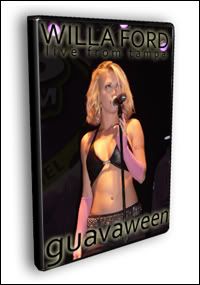 Introduction By JC Chasez
I Wanna Be Bad
Dance Break
SexySexObsessive
A Toast To Men
And of course all the speeches in between. This is going to be a great collectible for the ultimate Willa fan!
Submit all contest Ideas to: Sho0wst0pp3r@gmail.com
WillaMania


3:40 AM
0 <-- Leave Comment
"Pants Off Dance Off" Season 3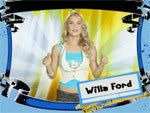 So has anyone at all watched this? Could someone record it? Ive looked and searched everywhere and cannot find any video. The only picture of anything is on the website... which by the way has updated their images and the one of Willa looks much clearer. Check it out below.

WillaMania


1:53 AM
0 <-- Leave Comment
Tuesday, July 24, 2007
Anna Nicole Biopic Movie Poster
Here is the first image of the Anna Nicole more poster. Its small, I know but hopefully we can get the higher quality version soon. The poster looks really good! Cant wait to get it for my room....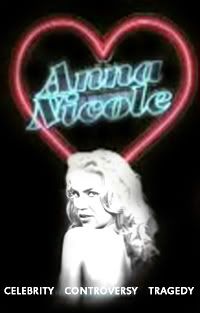 WillaMania


7:24 PM
0 <-- Leave Comment
MTV Cribs: Willa & Mike
Season Premieres Thursday, August 2 at 10:30 PM ET.
Very excited about seeing Willa on MTV appose VH1. Count on us to bring you the footage for those of you who cant or forget to watch it.
WillaMania


7:15 PM
0 <-- Leave Comment