Thursday, January 12, 2012
Back, Back, Back/IWBB Live Acoustic Single
"Willa & The Breaks - Back, Back, Back"
Download CD Cover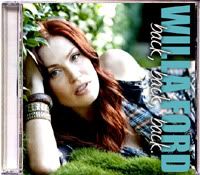 Click the links below to download the songs
01.

Back, Back, Back
WillaMania


1:56 PM
1 <-- Leave Comment
"Magic City" Tv Teaser
Was browsing and so forgot about Willa's involvement in this project. Here is the TV teaser. I saw two girls that possibly could be Willa if you squint really hard but not so sure. Anyway I'm sure she's going to look amazing and Im so excited to watch this show!
WillaMania


12:21 PM
0 <-- Leave Comment