Wednesday, July 13, 2011
Random Photo
Found this photo on google images. Have no clue where its from or when. Ive never seen it thought it was cool. Enjoy :)
WillaMania


11:42 AM
1 <-- Leave Comment
Sunday, July 10, 2011
WE THINK U SHOULD!
Maybe think about it for your fans? We really miss your music.

Should Willa Ford release an album on iTunes?
WillaMania


3:19 PM
0 <-- Leave Comment
Tuesday, July 5, 2011
"Magic City" TV Series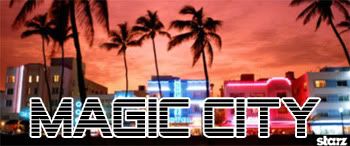 Willa Ford will be guest staring in a new Starz TVseries titled "Magic City".
Centers on Miami mobsters and other characters from Miami Beach in the late 1950's.
She will be playing the role of "Janice". According to IMDB she will be in 3 episodes. No new info as to when the series will premiere other than 2012. So excited!
WillaMania


8:02 PM
0 <-- Leave Comment