Tuesday, September 25, 2007
iPhone Users
Attention iPhone users! You can now view all of our YouTube videos on your phone. Simply search "WillaMania" in the search box and enjoy all of our video anywhere you are. All videos can be viewed in wide screen as well.
WillaMania


12:34 AM
8 <-- Leave Comment
Thursday, September 13, 2007
Ardell Lashes & Dancing with the Stars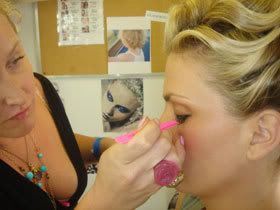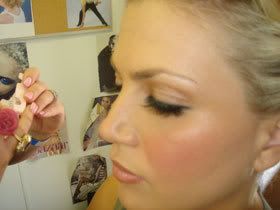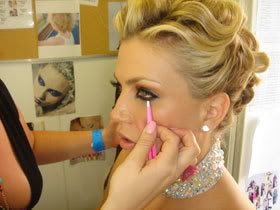 "Willa Ford – Singer Popstar. Melanie Mils (makeup artist) meticulously & artistically used the Med/Long Individuals on her upper lash & the Mini Flares on her bottom lash. She also used Duo in Black to apply the individual black rhinestones on her upper lash."
[photo source]
WillaMania


11:51 PM
0 <-- Leave Comment
Camp Jam '03
Some Pics Ive never seen, maybe you have maybe you havent... enjoy!
Source: Camp Jam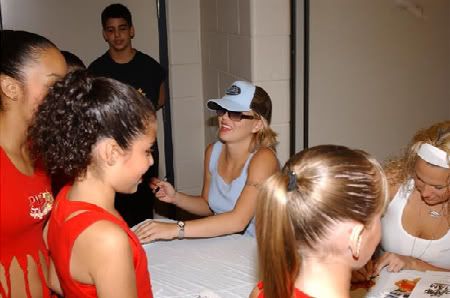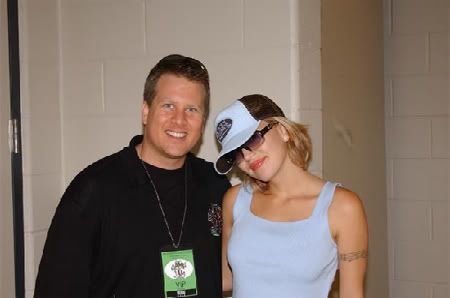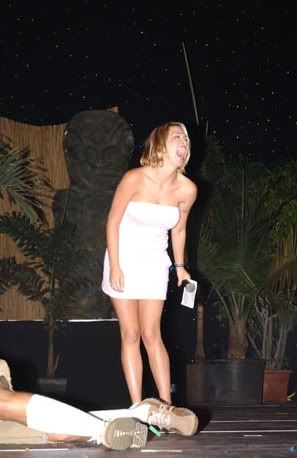 WillaMania


11:37 PM
0 <-- Leave Comment
BSPN.com
So I was snooping around, and found this stuff from BSPN.com. I checked out the Willa Forums and it was only discussed twice, but never mentioning the following pictures and the video link was dead... so I decided to upload it and share it with everyone... Enjoy!
Website Photos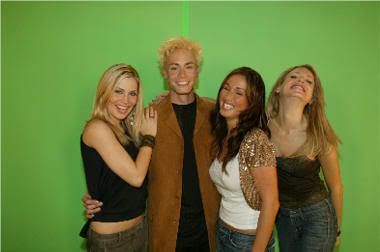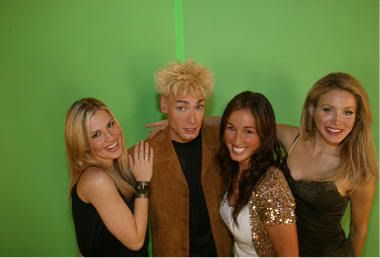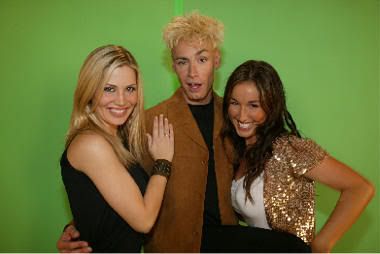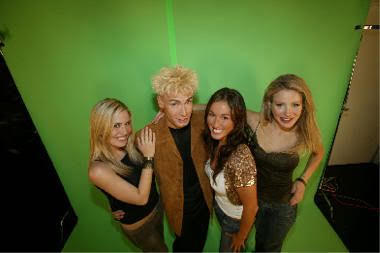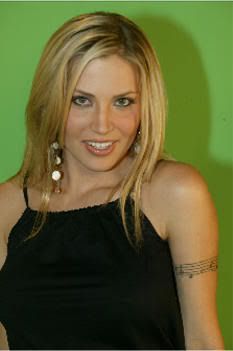 Download Video
WillaMania


11:28 PM
0 <-- Leave Comment
Add Our Official Myspace
Here is our official myspace, so add us if you want to receive the latest scoop as it happens!
Click Image Below To View Profile

WillaMania


10:39 PM
0 <-- Leave Comment
Celebutard: The Motion Picture?
Hoping to further exploit the seemingly inexhaustible demand for stories about the Denali-jacking, coke-panted, briefly-incarcerated-but- frequently-rehabbed starlets whose misadventures move as much tabloid product as the public can choke down, producer Joe Nasser--you may know him as the
mastermind responsible for the upcoming Willa Ford vehicle
Anna Nicole
--
today announces his intention to eventually bring
Celebutard: The Motion Picture
(inferior working title:
Hollywood Brats
) to the big screen. Reports the
Times
:
"It's all about these girls in Hollywood getting into trouble," Nasser said. "You see them all go to jail, you see them get arrested, you see them go through trials and tribulations."

Nasser said the script will use the names of real celebrities, but he isn't saying yet whether any of those names will be Paris Hilton, Nicole Richie, Lindsay Lohan or Britney Spears. "I'm not allowed to let those names out yet," he said. So, how can Nasser base his movie on real-life celebrities without their permission? Simple, he says. "As long as we stick to the truth, we're in good shape." He said the movie will be about "real people" and based on "the public record."



Despite Nasser's frustratingly coy refusal to name the specific subjects of the film, we're confident the
LAT
's speculation about the film's troubled protagonists will prove accurate, and
he'll soon have agents representing
Dancing With the Stars
-level talent like
Anna Nicole
's Ford clamoring for the opportunity to portray the most dramatic moments of Nicole Richie's 82 minutes in prison
, or to prove that they can bawl on command just as convincingly as Paris Hilton when placed in the back of a police car after being taunted with one delicious night of house arrest.
[Does this mean Willa is going to audition to be in the movie? I hope so!]
[Source]
WillaMania


1:31 PM
0 <-- Leave Comment
Wednesday, September 12, 2007
"PODO" Episode 01, Season 03
So thanks to Stigs84 at the Forum for letting us know that it was playing on demand (which I happen to have)! Here is the first episode from season three. Enjoy!

WillaMania


1:54 PM
0 <-- Leave Comment
Saturday, September 8, 2007
Extra! Willa & Mike Interview
Here is todays Interview with Willa & Mike on Extra! They talk a little about the wedding, and how the honey moon will be next summer? Also you can download the video with the link below! Enjoy...

Download Video
Screen Caps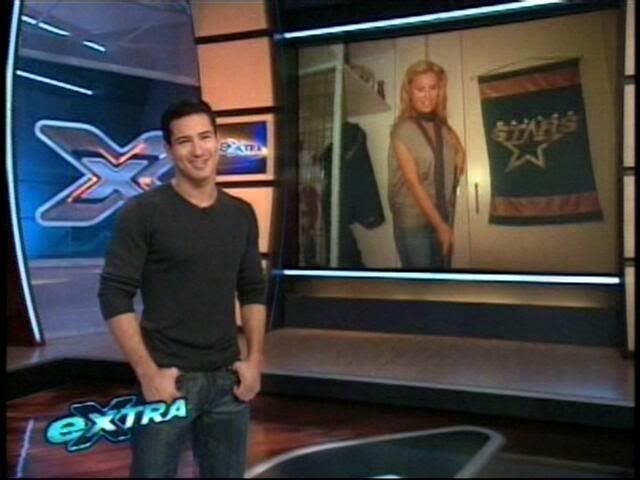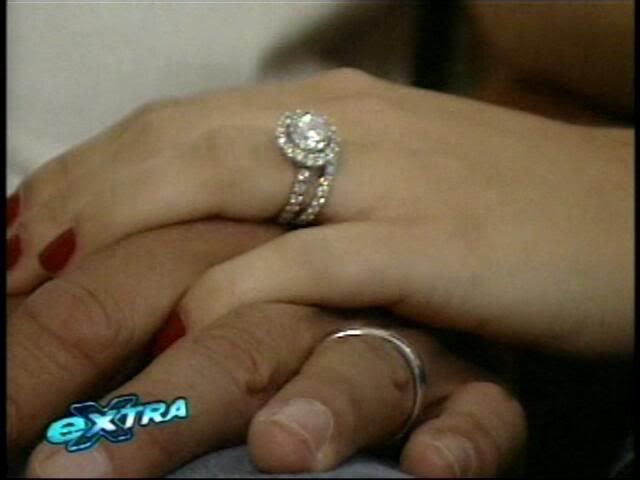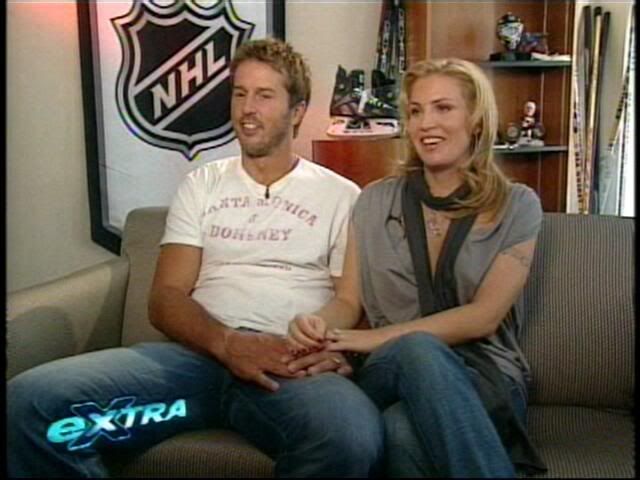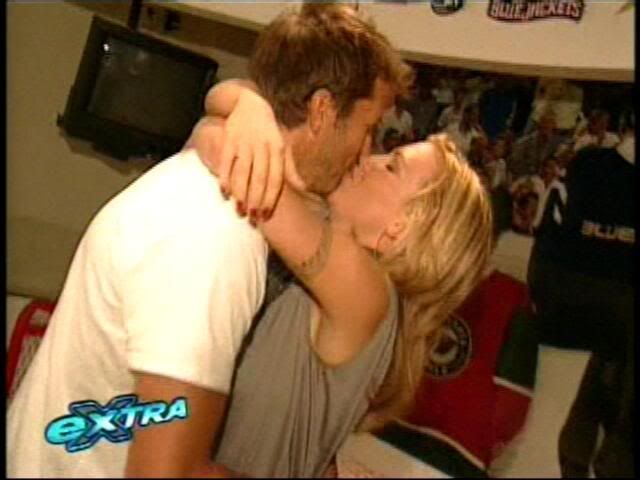 WillaMania


1:31 AM
0 <-- Leave Comment
Tuesday, September 4, 2007
SSO WillaMania Single Cover
WillaMania


8:51 PM
0 <-- Leave Comment
Monday, September 3, 2007
IWBB Live Jay Leno Remastered
Alright so here is the Remastered version of IWBB live from Jay Leno. Took me a while but I finally did it. This is one of my fav. performances because she used a live band and songs always sound cool with a live band. Hope yall like!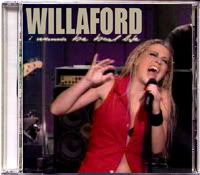 Click The Link Below To Download Song
01. Willa Ford - I Wanna Be Bad (Jay Leno Remastered)
WillaMania


1:13 PM
0 <-- Leave Comment
Sunday, September 2, 2007
SexySexObsessive Live Guavaween
WillaMania


10:42 PM
0 <-- Leave Comment
Saturday, September 1, 2007
People Magazine Wedding Clipping
WillaMania


9:23 PM
0 <-- Leave Comment