Wednesday, July 25, 2007
WillaMania DVD Contest Ideas?
So Ive been very busy trying to get this DVD ready for y'all and I decided that I should make it available through a contest first. I'm going to be taking contest Ideas through the rest of the week, and on Saturday I will announce the official contest rules. I'm only making 2 DVD's. 1 for me of course and 1 for the contest winner. The DVD will contain: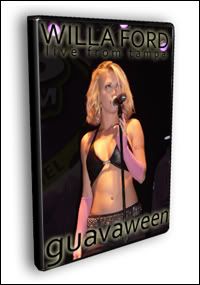 Introduction By JC Chasez
I Wanna Be Bad
Dance Break
SexySexObsessive
A Toast To Men
And of course all the speeches in between. This is going to be a great collectible for the ultimate Willa fan!
Submit all contest Ideas to: Sho0wst0pp3r@gmail.com
WillaMania


3:40 AM
0 <-- Leave Comment